ISO 15797
Clothing suitable for industrial washing
Workwear has to pass ISO 15797 standard tests to be suitable for industrial washing.
PPE must comply with "PRO" washing symbols (see below) meaning industrial professional bleaching.

Notes :
– The most common process is the 75/160: 75°C to wash, 155°C to dry
– The dark numbered box indicates the type of wash
– Most popular wash (especially for PPE): programme 8
– Empty box = the tunnel cannot be used
Cette étape est cruciale pour différencier :
– Le blanc et les couleurs
– Les EPI et les non EPI
– Les vêtements de travail et le linge plat (draps, nappes, …)
Afin d'envoyer les vêtements vers le bon process d'entretien.

Tunnels de lavage : accueillent 50kg par module de linge environ
Le lavage se fait avec de la lessive et des produits chimiques adaptés à ces matériels
La presse en sortie de tunnel de lavage : écrase les vêtements afin de les essorer (pression de 6 bars pour les vêtements à 24 pour le linge plat)
Note : aujourd'hui de plus en plus de lavages sont faits à 60°C pour le respect des fibres et les économies d'énergies
ÉTAPE 3 : LA MISE SUR CINTRE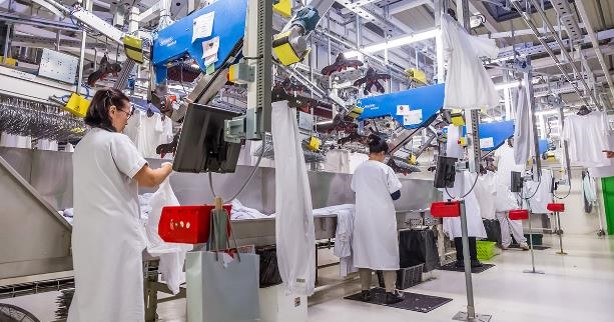 Les vêtements sont acheminés vers le personnel qui pose chaque vêtement sur un cintre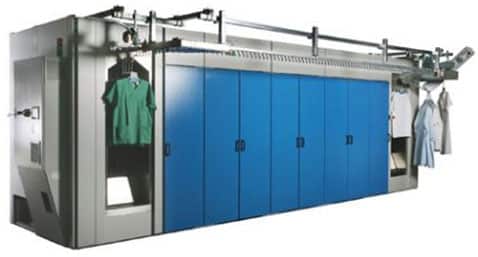 Dans le tunnel de séchage :
Pendant 7 minutes, les cintres défilent
La température : entre 120 et 160°C  (température réelle sur le vêtement : 143°C)